UPCOMING EVENTS
Who wants to book a SPLATTER PAINT PARTY in the Splash Shack!  We are booking now for our opening date of April 1st!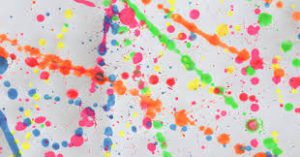 Completely mobile! We bring the tent or Splash Shack!, paints, canvas, clothing covers, and the FUN! We set and and clean up to make it easy for all!
You Get:
A two hour paint party  (Limited to 12 painters)
All the supplies (tent with sides and floor, clothing covers, eyewear, paint, brushes, paint squeezers, canvas, hand wipes, and a cool apron for guest of honor)
Set up and clean up
Two artists to help with art party
(540) 216-2339 Call Today and reserve your spot!
Come out to Sperryville VA to check out The Base at Blue Ridge! A new restaurant opening on March 17th. And check out my mural and chalk boards inside!
March
March 20th Orange County Senior Center
March 21st -Lily of the Valley Paint with Fauquier Parks and Rec
March 22nd Culpeper Senior Center
March 23rd- Mermaid Paint -Online!
March 24th -Abstract Art Online!
March 29th- Fauquier High School Paint Night FUNdraiser
March 30th *Washington National's Opening Day!*
April
April 3 Warrenton Senior Center
April 3 Honor Brewing
April 14th Iris Paint- Online
---