Summer Art Camp!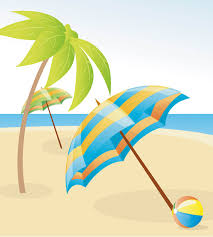 2019 Summer Camp Art Classes with Creative Crafts
July 29th-August 2nd 9am-1pm
Join Creative Crafts this summer for all the art- tastic fun you could hope for!
Our half day classes will consist of a painted canvas design from 9-10:30, a snack break (snacks and drinks provided- you may bring your own), and then an exciting craft from 11-1 PM. Our last will class (Friday) will conclude with lunch and a real Ice Cream social! Our classes are designed for adults and children. Please NO child drop offs.
Register here: https://creativecrafts.space/ or call Amy at (540) 216-22339
Options: Registration is $40 per person/ per day or $180 for the full week.
A single day parent and child class is $72 per couple.
A week of parent and child classes is discounted to $320 per couple.
You will be invoiced through paypal, but we accept credit cards and other forms payment. Thank you!
No refunds for canceled single day classes. A refund will be issued for a canceled week minus a $100 fee.
Classes limited to 12 Artists each day. Book your spot today!
Monday 9-1 Beach/ Tropical Theme
Painting: Beach Scene
Craft: Paint your own glasses or mugs. You choose 2 for a matching pair!
Tuesday 9-1 Watermelon Theme
Painting: Watermelon Painting
Craft: Make your own Watermelon candles
Wednesday 9-1 Abstract
Painting: Abstract with Gold Foil and fluid Art
Craft: Silk Alcohol Ink Scarf or Cotton Tee Shirt
Thursday 9-1 In the Garden
Painting: Dragonfly Painting
Craft: Clay flower magnets and Giant paper flowers
Friday 9-1 Ice Cream Theme
Paint: Ice Cream Cone
Craft: Ice Cream Cone Planter
And Lunch (hot dogs with sides)with Ice cream Social!
---